360 Yield Center
West Enterprises 360 Yield Center
360 Yield Center makes several useful, high-quality products for several areas, including soil-analysis and yield management. It allows you to have more control with a harvest-to-pollination system that provides more nutrients to plants when they need it.
Featured Products
360 Y-DROP
Nitrogen is one of the biggest expenses for your best yield, but why not wait for your final application rate since the corn plant uses 75% of its N after V10. This reduces cost and allows you to get the best yield possible. Applying again later in the season means that you will be able to control just how much is used for the best potential. You will also be able to control where the Nitrogen is applied, as this is almost as important as how much is used. With 360 Y-DROP you can apply directly at the base of the plant where it's most effective. Plus, the 360 Y-DROP has four-position adjustable arms for precision placement in 15" to 36" rows and variable rate nozzles. There are also breakaway mounting brackets and a flexible riser for uneven spaces. Lastly, the 360 Y-DROP's curved hose follows the rows instead of flopping. https://www.360yieldcenter.com/products/360-y-drop/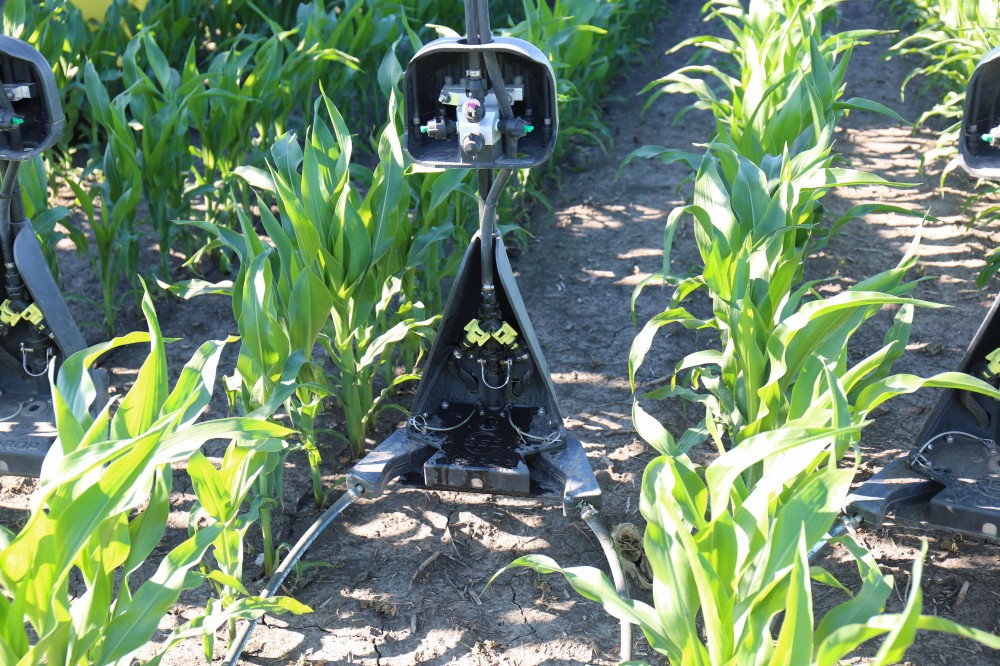 360 GUIDE
Sometimes GPS is not enough to stay in the center of the row. These systems work best with bare ground. However, tall crops are sometimes all you've got in front of you. The 360 GUIDE gives you that much more precise control with sensor feelers which help your GPS stay right in the center of the row at all times in tall crops. Works with row widths from 20" to 38", and John Deere R-Series and 30-Series applicators with John Deere AutoTrac and for Hagie STS applicators with Raven SmarTrax. 360 GUIDE connects between the GPS globe and the OEM controller. The GPS position already provided is used, it is just adjusted and sent back to the steering controller. No new controller monitor required. Keep doing things as usual, your 360 GUIDE will work in harmony to keep you right in the center. https://www.360yieldcenter.com/products/360-guide/
360 SPRINT
When you're applying nitrogen, you usually have to stop and refill several times. This cuts your productivity by more than you can imagine. Plus, it's not good for compaction of the soil when your planter drives on and off the field and allows you to keep it lighter overall. The 360 SPRINT system allows you to refill your nitrogen while you're still in the field. 360 SPRINT uses a modified UTV with an innovative docking system to lock onto your planter and transfer up to 300 gallons to the planter or tractor tanks. https://www.360yieldcenter.com/products/360-sprint/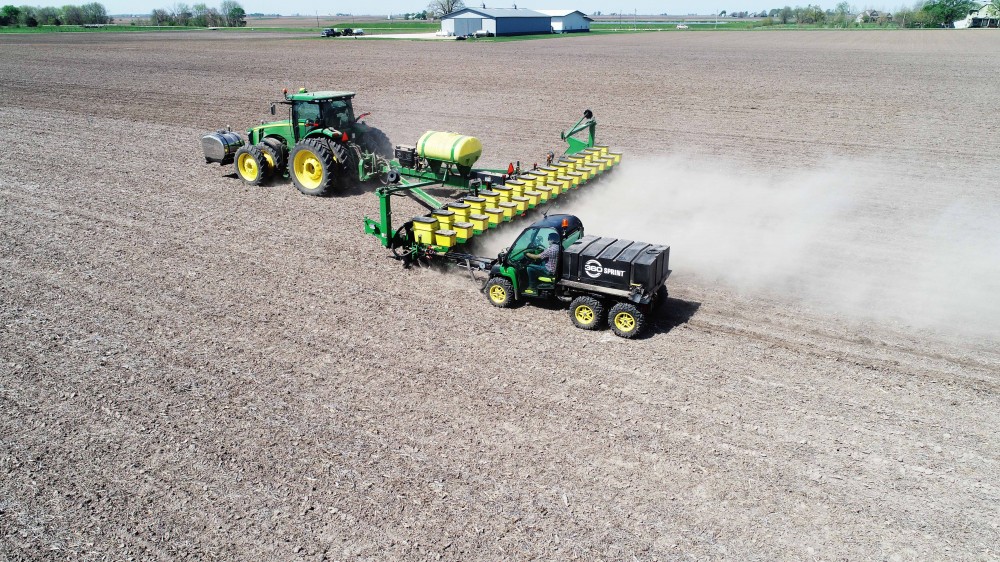 For a full listing of products from 360 Yield Center, visit their website at 360YieldCenter.com. For more information about West Enterprises, give us a call!!